Few mega-stars dare to compete with the Comme des Garçons aesthetic at the Met Gala
By Charlotte Tanager
On the first Monday in May all fine followers of fashion wait with bated breath to see what the glitterati will don for the Met Gala. This year's theme, "Rei Kawakubo/Comme des Garçons: Art of the In-Between," seemed to promise a carnival of avant-garde delights. Sadly few attendees were willing to step into Kawakubo's world, let alone her clothes, and play with innovative fashion.
Kawakubo is known for redefining the human figure. Her pieces require the wearer and the viewer to alter their conception of what fashion can be. They impinge into the viewer's personal space and will not go unnoticed. I expected volume, bright primary colours, non-traditional shapes, overt construction, deconstruction and bizarre reimaginings of the human form to march up the red-carpeted Met steps.
The brave who really brought it were few and far apart—and they were exactly who we thought they would be. Many of the top models and some of society's elite came wearing Comme des Garçons, so they were ready-made for the event. Rhianna looking like a bird of paradise displaying its plumage wore Comme des Garçons.
Other attendees chose to stay on theme with other designers. Kate Perry, a co-chair for the event, donned Maison Margiela and looked like an avenging, jilted, warrior bride. Gigi Hadid wore a stunning Tommy Hilfiger military/ballerina, half-coat, half dress ensemble whose construction left me giddily befuddled. Priyanka Chopra also thrilled the crowd wearing a Ralph Lauren trench-coat dress with an astounding train—sporting a length you'd only see at a royal wedding.
Others did a good job of incorporating Kawakubo's influences into more common red-carpet looks. Reese Witherspoon wore a blue and black Mugler gown with one sleeve supporting shoulder proportions that would make Joan Crawford proud. Julianne Moore also pleased the red-carpet gawkers in her fluffy and feathery Calvin Klein confection that made her look like a beautiful chick/human hybrid. Rita Ora also paid tribute to the night's honouree in a red and blush Marchesa dress composed of silky bands wrapped around her body.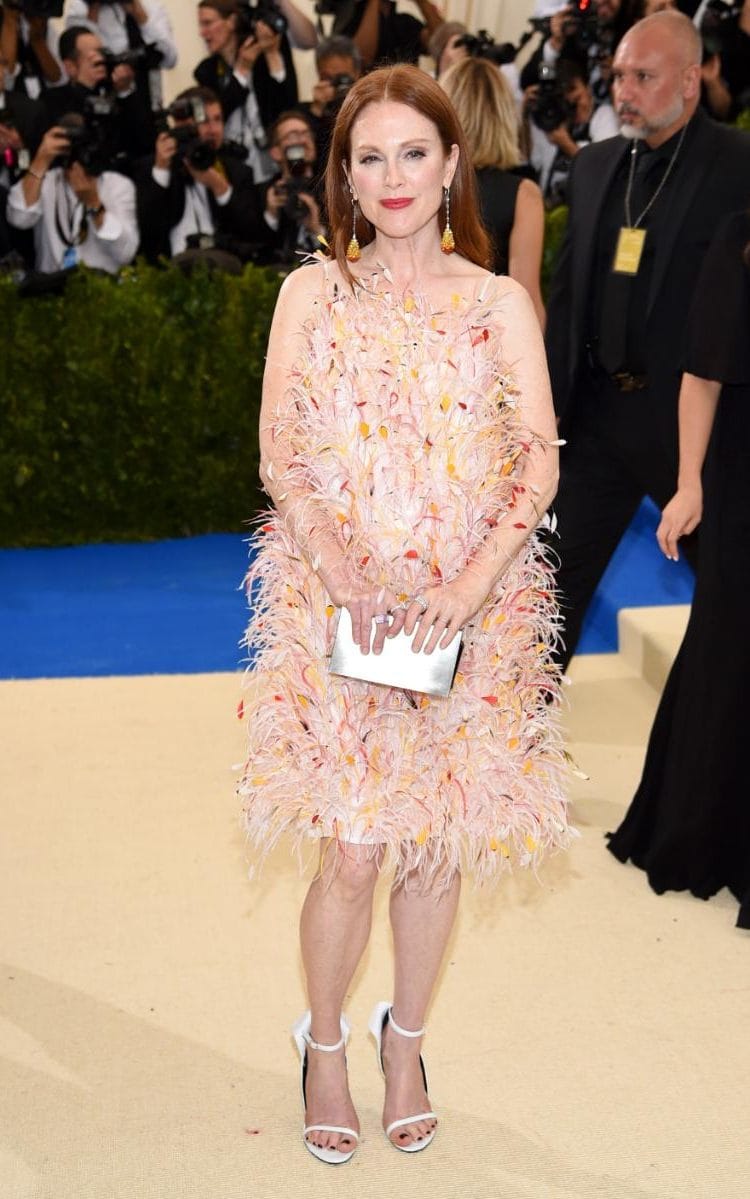 Many of the guests decided to wear overtly sexy or hyper-feminized dresses—the opposite of Kawakubo's ethos—rather than have fun and try to incorporate some of the designers ideas in their dress. That's not to say some didn't make a token effort with sleek, slicked back ponytails, minimalist scraped-back ballerina buns, imitations of Kawakubo's minimalist bob or swaths of netting over their heads, but that isn't really the point of the Met Gala—is it?
Gisele Bündchen looked beautiful in her glistening, figure-hugging, silver Stella McCartney but she was also a host of the event, and it seemed almost rude that she cared more about how her body was showcased than honouring Kawakubo—who was reported to be in attendance.
There were many lovely looks at the Met Gala, but overall it seemed that many of the attendees were there to be seen looking pretty in pretty dresses rather than because they truly love and want to experience fashion when it's challenging and unconventional.